Star Words displays any text with a perspective scrolling effect, just like the opening crawl of Star Wars.
You can enter your own text, use a text file, a web site, a RSS news feed, and even display your SMS messages. You can also play any music from a file or the web. Finally you can share a text crawl with your friends (if supported by the web browser).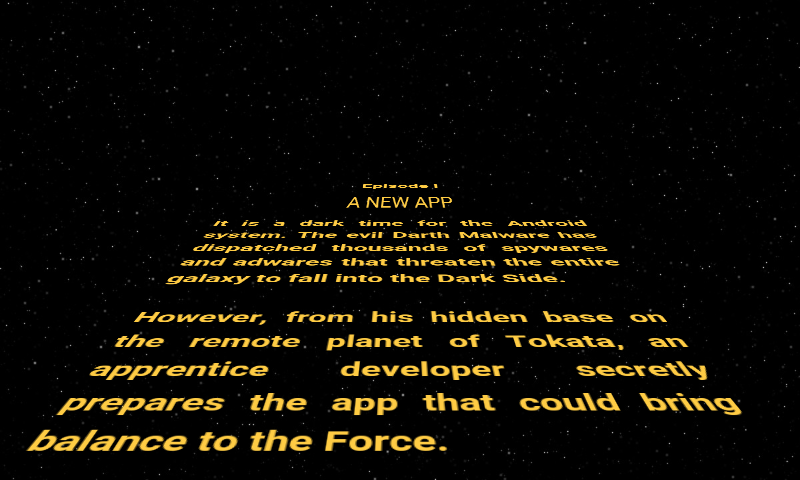 Download Star Words on your Droid!